Laboratory Automation for Pesticide Residue Analysis
To help keep consumers safe, laboratories test fruits, vegetables, and other foods for pesticide residues. Cutting edge laboratories are now able to test more of these samples than ever before—with improved precision and greater accuracy—through automation made possible with Clippard miniature pneumatic valves and cylinders.
An October 2014 report by the U.S. General Accountability Office (GAO) suggests the Federal Drug Administration (FDA) and the U.S. Department of Agriculture's (USDA) Pesticide Data Program "have room for improvement in the way they collect and share data on pesticide residues on fruits and vegetables and other food." The GAO claims that the FDA's "approach to monitoring for violations has limitations," pointing to the fact that while the FDA shows that "pesticide residue violation rates in 10 selected fruits and vegetables were low" from 2008 to 2012, "less than one-tenth of 1% of imported shipments in 2012" were tested for the pesticides. However, cutting edge laboratories now have the potential to test more samples thanks to an innovative new machine designed to increase efficiencies in the pesticide residue analysis process.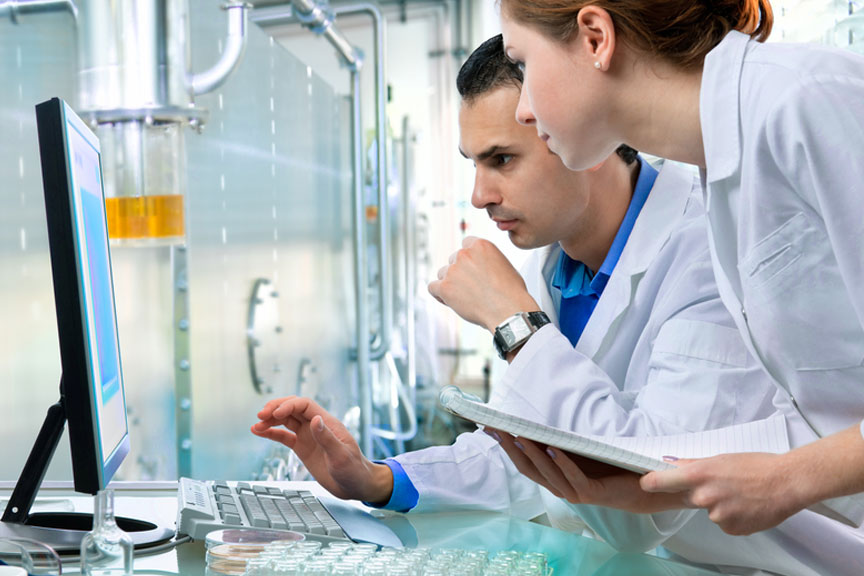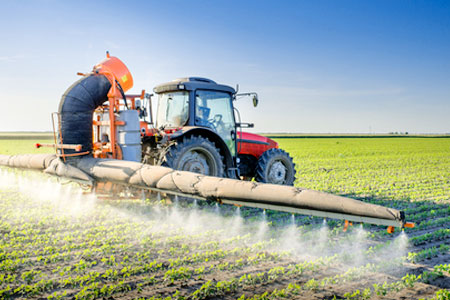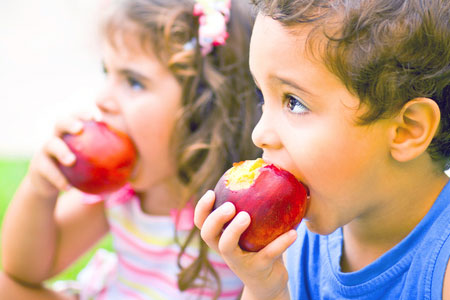 The most common method for examining pesticide residues in fruit, vegetables and other foods is known as the QuEChERS Method. QuEChERS (pronounced "catchers") stands for Quick, Easy, Cheap, Effective, Rugged and Safe. Originally published in 2003, this method has since been accepted around the world and is possibly the most used preparation method for multi-residue analysis today. Using the QuEChERS Method, the analyst homogenizes a sample (fruits, vegetables, etc.) in a blender and puts it in a centrifuge tube with a reagent, then agitates it for one minute. The reagents used depend on the type of sample to be analyzed. Following this, the sample is put through a cleanup column prior to analysis by gas-liquid chromatography.
The AutoMate-Q40, designed by Teledyne Tekmar, Mason, Ohio, is the first product specifically designed to optimize and automate the QuEChERS extraction process. It enables laboratories to achieve improved precision and accuracy for QuEChERS sample preparation while increasing sample capacity and improving workplace safety. Prepared sample trays are loaded into the machine and a method and/or schedule is selected through the TekTouch™ software control. The chemist can now step away and perform other tasks, such as important data analysis, while the AutoMate-Q40 methodically executes a litany of manual tasks to complete the sample extraction. It decaps the sample vial, adds solvent and standard, recaps and vortexes the sample, decaps and adds salt to the sample, recaps and shakes the sample, centrifuges the sample and validates the sample's extract volume. If clean-up is desired, the AutoMate-Q40 will then pipette the sample extract into dSPE clean-up, shake the clean-up vial, centrifuge the clean-up vial, validate the clean-up extract volume, and pipette the clean-up volume into a final extract volume. Finally, the extract vial is returned to the sample tray for analysis.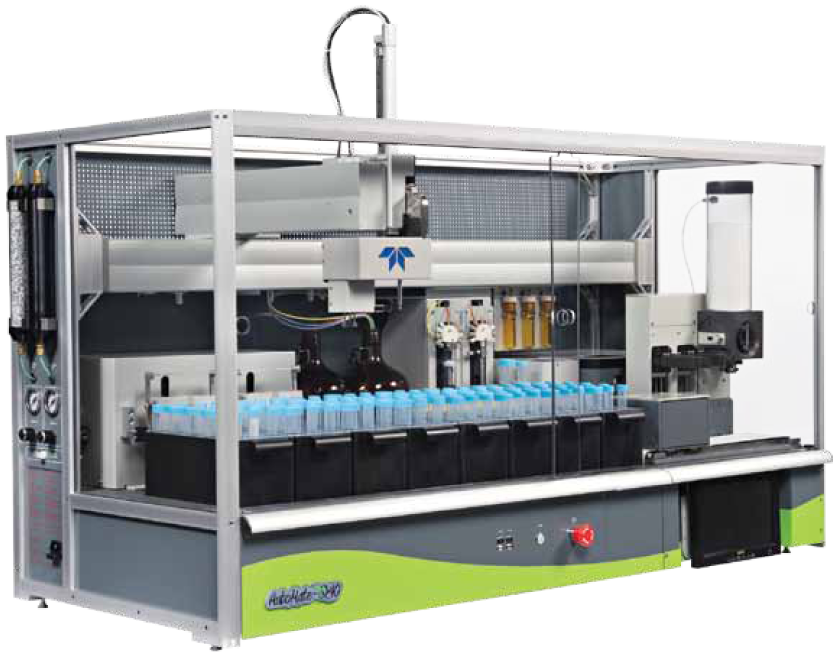 This automation is powered by pneumatics, a decision that was ultimately based on cost and ease of programming. For Michael Maroon, Mechanical Engineer at Teledyne Tekmar, the choice was clear. "The air valve actuates, then the cylinder moves. As opposed to using a motor to drive a lead screw or a pulley or a belt until it hits an end stop—all while utilizing encoder feedback to verify how many steps were required to make the motion. It was simpler," says Michael. "For example, on our capping wheel where we're capping different diameter vials, we just want to push the wheel over apply a force on the vial, then spin it to remove the vial cap. Electronically, that would difficult to implement because a feedback device would be needed to signal how much force the unit is applying against the vial. That would be very time-consuming and costly to implement." Additionally, according to Tom Hartlein, Tekmar's Product Line Manager, "We know historically from using pneumatic solutions for our other product lines for 30+ years, our warranty values are typically less than 1%. That translates into a high probability of success using pneumatics."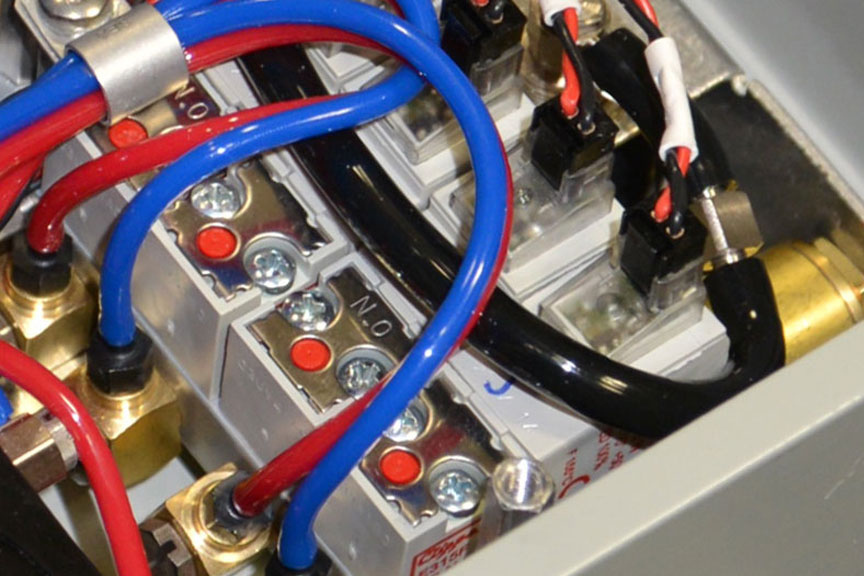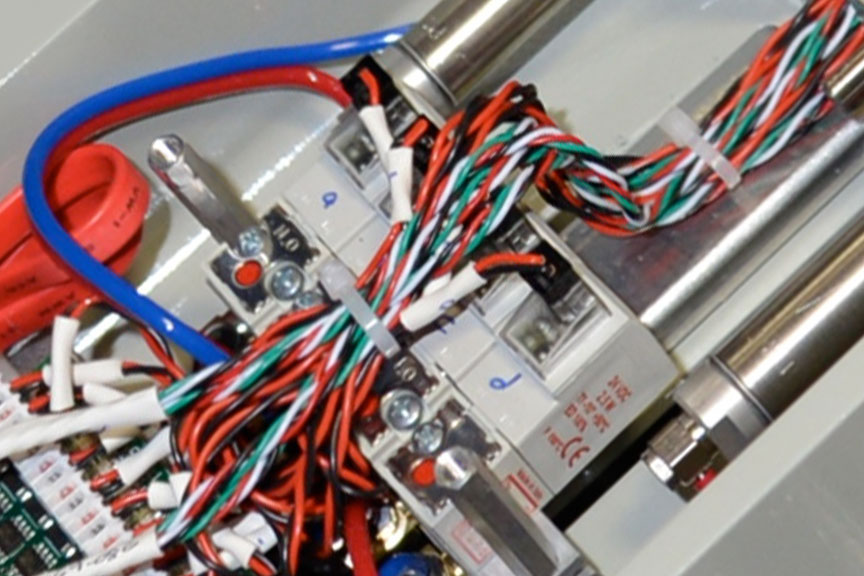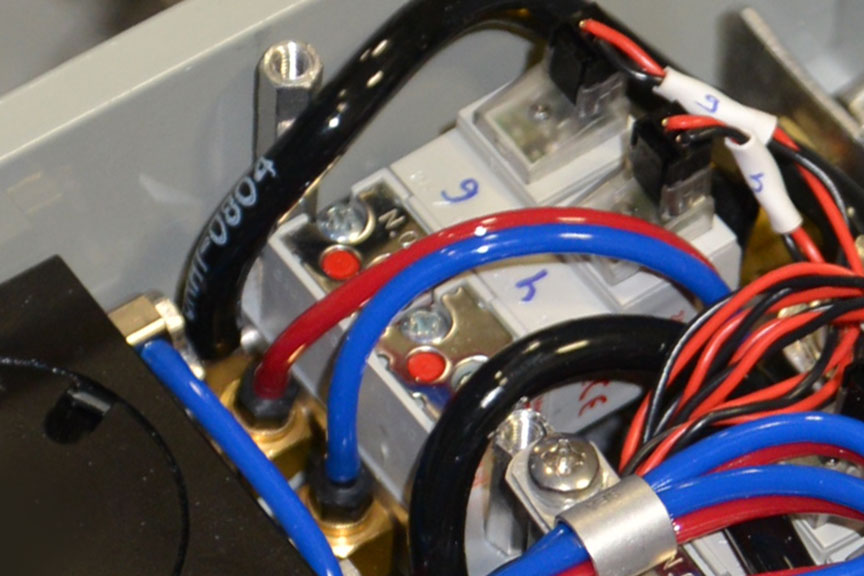 When the time came to specify components, Tekmar consulted with Isaacs Fluid Power who recommended Clippard's line of 10 and 15 mm valves. Offered in both Normally-Open or Normally-Closed models, these valves are perfect for small areas where compact electronically-controlled pneumatics are needed. According to Michael Maroon, an added benefit was the flexibility of having the same valve throughout the machine, thereby simplifying the need for inventory. In addition to the pneumatic valves, other Clippard products integral to the machine include brass and stainless cylinders, fittings, pressure regulators and tubing. Working in concert, Teledyne Tekmar, Clippard Instrument Laboratory and Isaacs Fluid Power engineer, manufacture and build the components and subassemblies that make up the machine's pneumatic controls.
Teledyne Tekmar's AutoMate Q-40 is an impressive example of laboratory automation made possible with Clippard pneumatics. In addition to pesticide multi-residue analysis, other possible applications include analysis of polycyclic aromatic hydrocarbons (PAH) in seafood, analysis of veterinary drug residues in livestock, analysis of nutraceuticals and dietary supplements and more. Hartlein says, "the possibilities are basically unlimited. Generally, anything that goes through an extraction that requires a solid, addition of a solvent, shaking, centrifuging and pipette vetting is a candidate for the AutoMate-Q40."
---

Related Products:

10 mm Valves


15 mm Valves


Brass Cylinders


Stainless Steel Cylinders



---

Pressure Regulators


Hose & Tubing