Optimizing & Improving Differential Pressure Decay Leak Detection Systems
Producing best in class low leak performance products, Clippard is uniquely capable of providing solutions to manufacturers of devices where low leak performance is critical. A market where low leak components are of particular concern is with manufacturers of leak test equipment. From simple bubble leak testers through highly sensitive helium leak detection systems, Clippard components and value-added solutions have been developed for OEMs.
Problem:
How to automate the operation of leak test equipment, while enabling faster and higher resolution leak rate test results?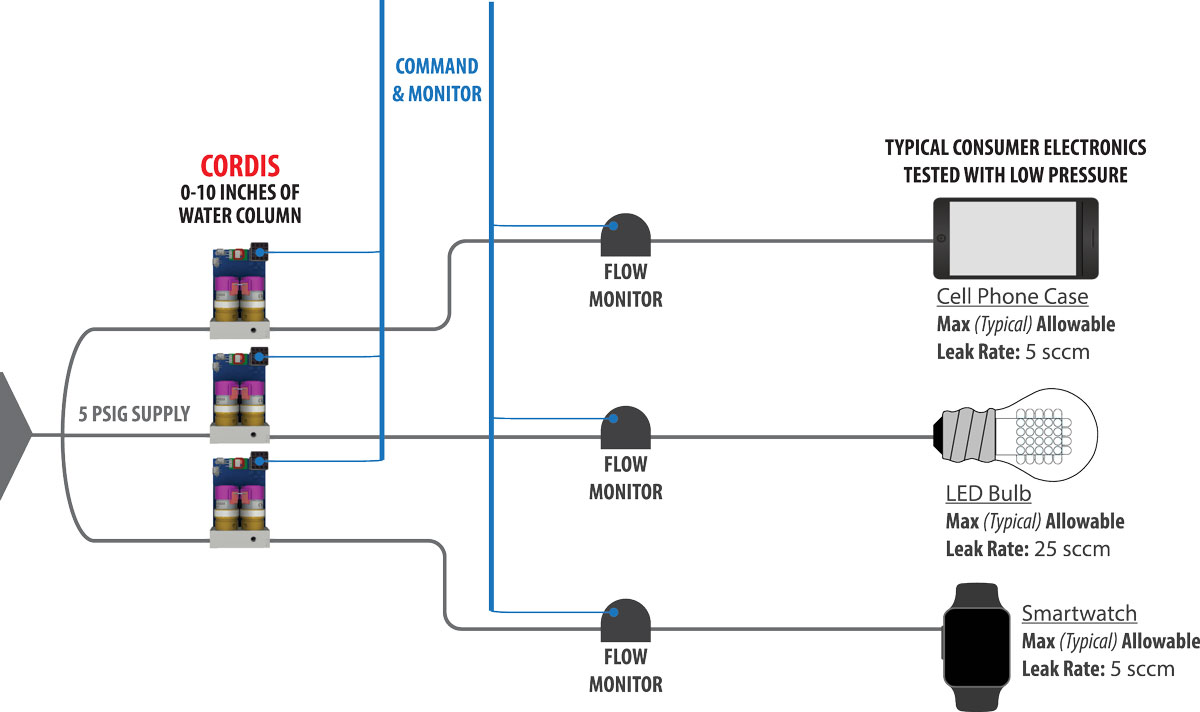 .............................................................................
Solution:
With the low leak performance of Clippard valve technologies, along with clean and precise in-house machining and assembly capabilities and decades of experience with leak testing, Clippard collaborates with leak test equipment manufacturers to not only improve the quality of the leak test results, but also to optimize the speed of the device in order to achieve the highest quality results.
Take the case of a manufacturer of differential pressure decay leak detection systems wanting their instruments to be automated, and capable of achieving high resolution leak rate measurements with faster, more repeatable results. Clippard low leak GV and MAV valve technologies were applied to 1) enable faster and more consistent pressurizing and exhausting of the test piece that improved the speed of the test cycle, and 2) to more accurately and repeatably maintain system pressure while isolating the pressurized test piece, providing for very high resolution leak rate test results. Finally, Clippard 10 mm and 15 mm electronic valves, actuated by the device controller, were applied to pilot the GV and MAV technologies, automating the cycling of the test device.
Related Products

GV Series High Flow Poppet Valves


MAV Series Stem & Cartridge Valves

10  & 15 mm Electronic Valves

Cordis Electronic Pressure Regulator