Pneumatic Solutions for Wound Therapy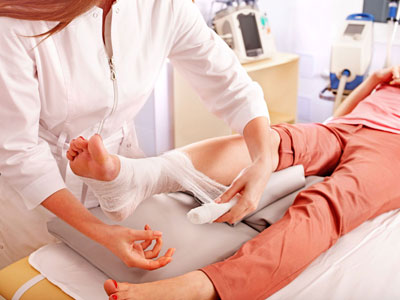 The lack of standardized wound therapy methods and care contributes to unnecessarily long treatment and healing times. In addition, these factors contribute to excessively high costs borne by patients and health plans. Various new technologies and discoveries are bringing to patients the ability to work with their doctors to get wounds under control with pneumatics.

c for Wound Healing (HBO2)
Oxygen is one of the most versatile and powerful agents available to the modern medical device manufacturers. The therapeutic use of oxygen under pressure has been used to assist wound healing for almost 40 years. HBO2 provides pharmacological doses of oxygen to stimulate the tissue, thereby promoting a much quicker healing process.

Negative-Pressure Wound Therapy (NPWT)
Negative-pressure wound therapy is a therapeutic technique using a vacuum source that creates continuous or intermittent negative pressure inside the wound to remove fluid, exudates, and infectious materials to prepare the wound for healing and closure.
Clippard has been successfully partnering with progressive companies in the design and development of innovative pneumatic solutions for both stationary and portable non-invasive topical wound therapy equipment.

Clippard's miniature valves, actuators, fittings and regulators are ideal for these types of applications, especially with the addition of the Oxygen Clean and Analytical Series Electronic valves.
•  Saves production time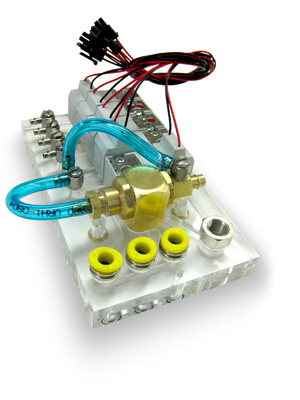 •  Reduces cost and labor for piping
•  One part number reduces purchasing and assembly resources
•  Complete "plug-and-play" assemblies
•  Optimized system design increases performance
•  Clippard products and assemblies are 100% tested
Contact Clippard today to see how our engineering and application expertise can assist in the development of efficient, compact pneumatic assemblies for your next critical project.

View more information