How a Basic Leak Decay Tester Works
How does a basic leak decay tester work? Mike Kettering explains and shows a simple circuit.
Video filmed at Clippard in Cincinnati, Ohio
VIDEO TRANSCRIPT:
Hi there, I'm Mike Kettering, product manager for electronic valves here at Clippard. Today, I'd like to talk about how a basic leak decay tester works. A basic leak decay tester takes pressure, applies that to a volume, isolates that, and watches for a change over time. The data that is acquired from this tester can be used to calculate a leak rate. Using a 3/2 and a 2/2, also known as a 3-way and a 2-way valve, in series can isolate the pressure in a volume. This simple two-valve circuit, when used in conjunction with a pressure sensor, can be a basic leak decay tester. This circuit can be combined with a PLC to produce additional functions.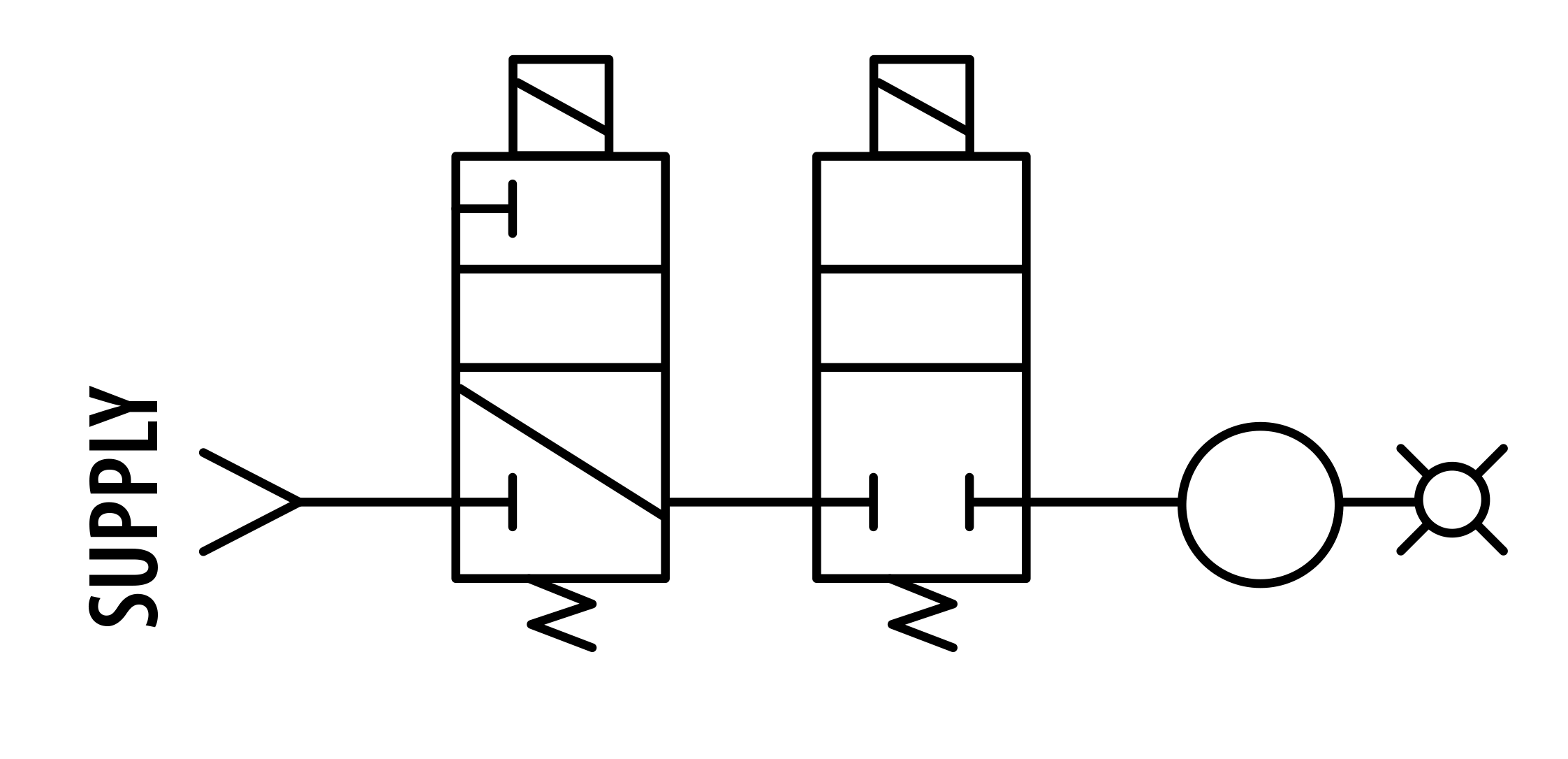 Clippard's EV spider valves have a reputation for being the best in class when it comes to leak resistance. Clippard's A-, also known as the analytical version, modifies some of the components and processes to maximize that performance.
When testing for leaks, you need confidence that your equipment is up to the job. A leak tester is kind of like a chain—it's only as strong as the weakest link. Clippard valves are the perfect partner for any application where leak resistance is imperative. To learn more about Clippard valves, please visit our website, and don't forget to subscribe to our YouTube channel. Thank you and have a great day.
---
Related Content