Q&A with Miniature Pinch & Media Isolation Valve Expert
Attila Kiss, Product Manager for Clippard's new NPV and NIV lines, talks about his background and experience with miniature pinch and isolation valves, and what he sees for the future of isolation valves.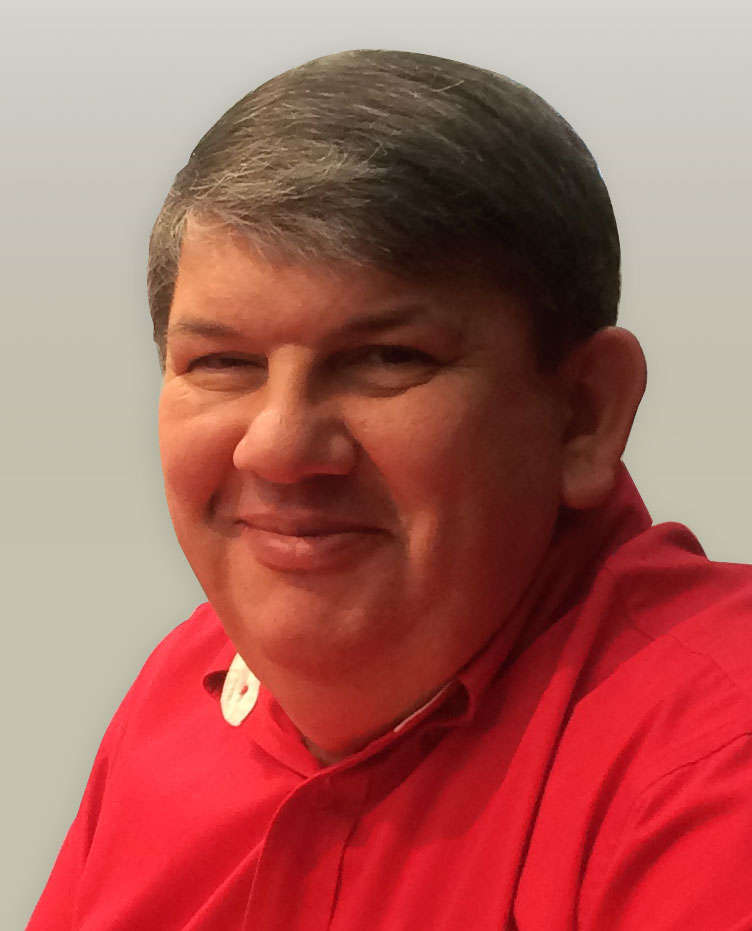 Attila Kiss
NIV/NPV Product Manager
Clippard Instrument Laboratory
What is your role at Clippard?
I am Product Manager of Clippard's new NPV Series Pinch Valves and NIV Series Isolation Valves. I work with everyone involved—from manufacturing and engineering, to sales and marketing—to produce the lines and ensure the final products are of the highest quality.
What has led you to your current position?
I have been working with miniature pinch and isolation valves for more than 25 years. I began in a family machine shop at age 12 and continued through high school, learning to manufacture components that were used to manufacture miniature solenoid valves. This taught me a great deal about machining very tight tolerance parts.
After high school, I enlisted in the United States Marine Corps where I repaired heavy equipment and developed a quality control system. When my time in the military was over, I returned to the manufacturing industry where I ended up at a valve company—first machining components, then assembly, and finally setting up a quality control department at Biochem, a solenoid valve company. From there, I went on to become Production Manager at Neptune Research, a pinch and isolation valve company. I spent more than 20 years there managing all aspects of their miniature pinch and isolation valve lines, including manufacturing, design, marketing and sales.
What part of your job do you find most satisfying and/or what do you like about working in this industry?
The most satisfying part is developing a product that could potentially save lives. I enjoy the travel, working with customers and other companies to custom design products specific to their needs. The challenge of developing new products and resolving issues with existing ones is very satisfying. Also, being able to share my machining knowledge on the manufacturing side makes new processes easier. I have always enjoyed building, tinkering, machining and producing an end product.
What makes miniature pinch and isolation valves such a great fit for Clippard?
Many Clippard miniature pneumatic products are already in use in the same machines and equipment that use pinch and isolation valves. It's a natural fit for Clippard to provide the isolated side of applications with the same quality and reputation they have in pneumatic components.
What types of applications do you see for these valves?
Clippard pinch and isolation valves can be used in many different applications where precise dosing or dispensing is a must, such as DNA synthesizers, HPLC equipment, gas chromatographs, blood analyzers and dental equipment. They can be used with liquids or gases, and are ideal for a variety of laboratory diagnostic equipment uses, including applications that test air, water or biological materials. They are also well-suited for a variety of printing applications as well as multiple industrial applications where the control of a fluid is required.
What makes Clippard's miniature pinch and isolation valves unique, or how would you compare them to similar valves already on the market?
The biggest difference is the Clippard brand and the high quality, fast delivery and excellent service that come with it. In addition, you will find that compared to most other pinch and isolation valves, Clippard's valves consume less power and feature a smaller, more compact design.
What are Clippard's delivery/turnaround times like compared to others in the industry?
The NPV and NIV lines are currently on a lean system at Clippard, meaning that most product will ship within 2 to 3 days once an order is processed. Many competitors can take weeks or more to deliver similar products. Clippard has the capacity and systems to provide what customers need, when they need it.
What kind of testing is performed on the these valves?
Every Clippard isolation valve is tested for flow and decay tested with helium in a clean room environment, and every Clippard pinch valve is bubble leak-tested prior to packing and shipping. There is no batch testing. Every isolation and pinch valve is 100% individually inspected and tested.
Where do you see the future of isolation valves?
As the baby boomer generation comes of age, more diagnostic equipment will be required, thus putting an increased demand on the miniature solenoid valve industry. I believe we will see an increase in smaller, more portable machines manufactured in the future to help the medical industry diagnose and treat patients faster and more efficiently.
If you were stranded on a desert island, what three things would you take and why?
K-bar, matches and canteen. K-bar is my Marine Corps fighting knife for hunting and survival, matches to make fire much easier, and a canteen to save water.