Clippard Instrument Laboratory, Inc. has integrated the Proxy III security system with a pneumatic operating system that is easy to install, maintain and is a cost effective operation.
---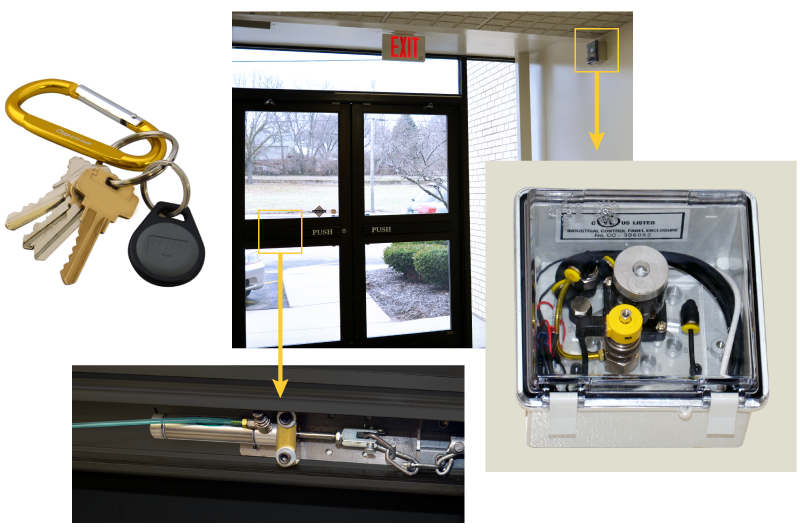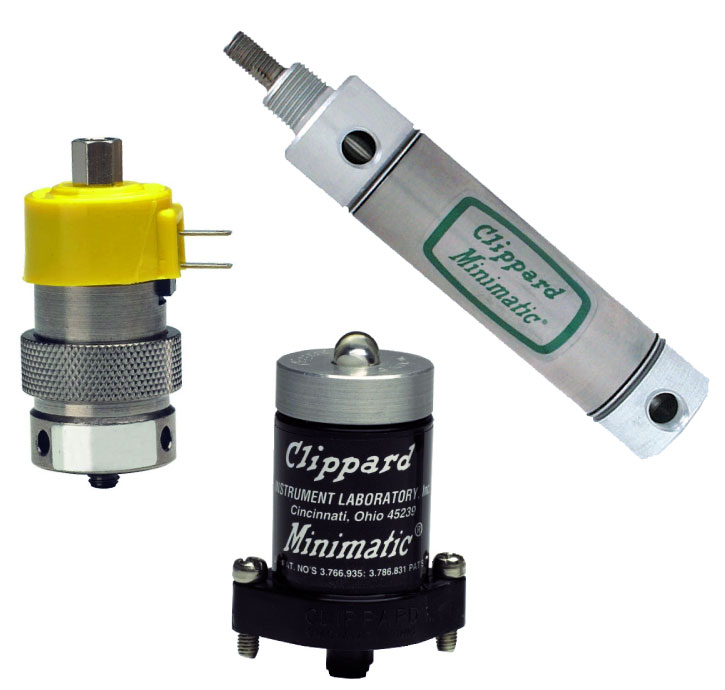 The Proxy III system utilizes a proximity card keyfob for access to the building and it is small enough for a keychain. Each keyfob has its own identification number that is programmed into a controller. The controller can be customized to allow each keyfob access to a particular door at a certain time of day. This access method eliminates the need for keys or time cards, provides a record of entry, and can control access.
By simply passing the keyfob next to the reader, a 12 volt signal is sent to a Clippard ETO valve. This electronic/pneumatic valve then sends air to a Clippard Modular valve, which then sends air to a Clippard Stainless Steel Cylinder located inside the door. Upon receiving this input, the cylinder retracts the latching bars located inside the door. The modular is also capable of receiving additional pneumatic inputs from other areas of the building that would allow entry without a keyfob.
Clippard Minimatics used in this application include; electronic and modular valves, stainless steel cylinder, flow control valve, acrylic subplate, manifold, push quick fittings and tubing. According to Clippard's plant engineering, this pneumatic system provides convenience, safety and security for all employees and is more economical to install and operate, versus a total electrical/magnetic system.