Clippard Manual Lever Valves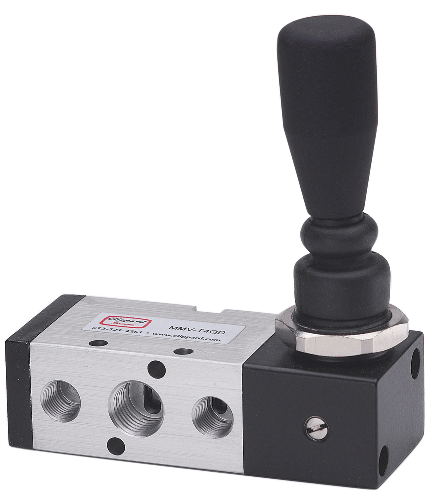 Clippard's manually-operated 3- or 4- way spool valves have 1/4" NPT ports for easy access. The operation is either detented or momentary. Offering pressure ranges from 0 to 150 psig, plus an operating temperature of 32 to 140°F, these Lever Valves can be used in unlimited applications.
The Lever Valves are available with either a base or panel mount providing for ease of installation.
Ports: 1/4" NPT
Cv:  Detented: 1.0; Momentary: 0.89

View Ordering Information