Powered Exoskeleton Designed to Help Carry Heavy Objects
An ambitious group of high school students are building a powered exoskeleton inspired by the movies Edge of Tomorrow and Elysium. The suit, which utilizes 8 Clippard stainless steel pneumatic cylinders, is designed to aid in the lifting and transport of heavy objects. The team's AJAX Exosuit will be exhibited at Maker Faire 2015.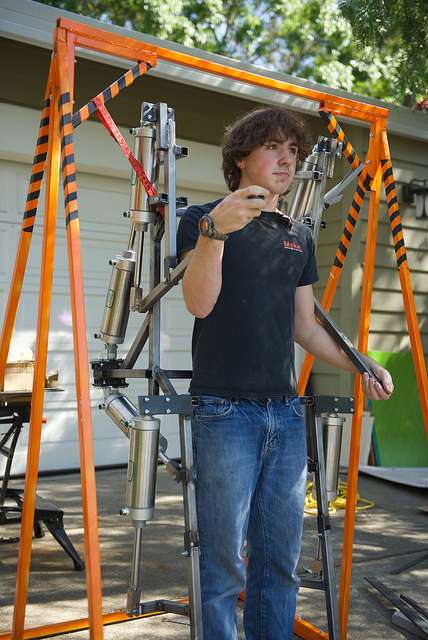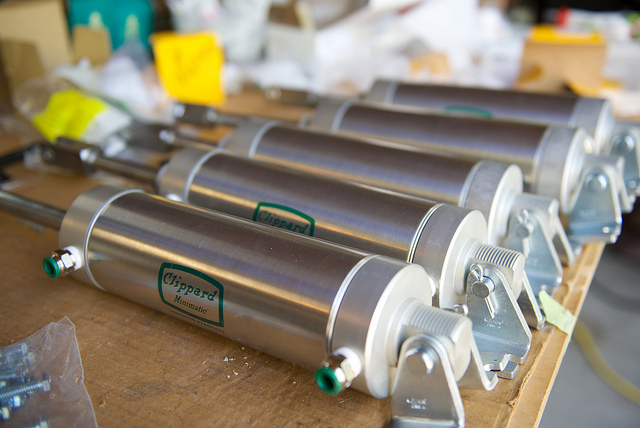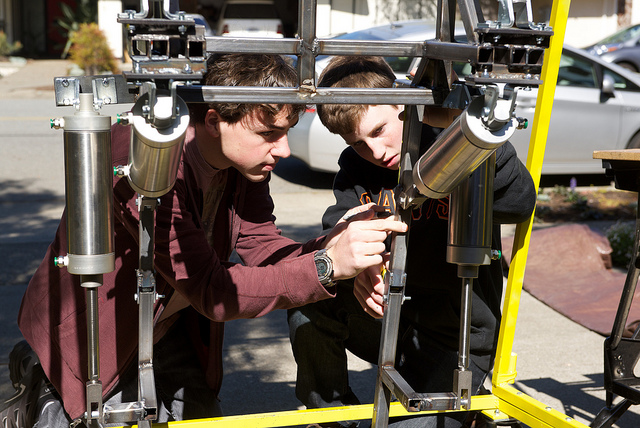 The Exosuit team consists of high school students from the Bay School of San Francisco—Sammy Kroner, Joseph DeRose, Gabriel Perko-Engle, Ed Burke, Thelonious Breskin, Ian Simons, Connor Dietz and Cole Yarbrough—along with several adult mentors. Some of the team's previous Maker Faire projects have included the Potato Gatling Gun, Saphira the Fire Breathing Dragon, and The Viper, a Battlestar Galactica-themed full motion flight simulator.